Mine Maintenance, Steel Fabrication, Industrial Pressure Cleaning, Sand Blasting
Tygear Operations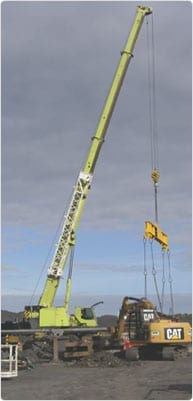 In March 2009, Tygear Operations Pty Ltd was formed to provide one on one personal service to our clients for repairs, maintenance, engineering and abrasive/ water blasting, machine shop.
We are dedicated to providing our services efficiently, effectively, safely and with the highest standard of professionalism; yet maintain "good old fashion customer service values".
Since Tygear Operations commenced operations in 1999, many large projects with the Bloomfield Group, Tasman Project, Auspac Mining Services, Elton Conveyors, Sarens Cranes, UGM, Humes, Specialized GEO, Shaftlining Australia and Gabes Cleaning Services have been completed.
Our Managing Director Patrick Geary with 33 years of knowledge and experience has worked in the repair, construction, maintenance and overhaul of mining and materials handling equipment including, conveyors, gearboxes, rotary breakers, sizers/crushers, storage bins, screens etc.
Our Values:
Tygear Operations is committed to professionalism in the conduct of its steel fabrication, sandblasting and mine maintenance business. The business is based on the following values:
Professionalism in all that we do (on time, to quality on budget)
Ethical behaviour
Competent performances in all trades
Innovative practice and engineering and trade excellence
Satisfy accepted environmental standards and,
Reward for effort.
In our workshop we are capable of Handling 4 Ton structures with our 5 Ton Forklift and Jib. We have built truck bodies in our workshop at 8m long, conveyor sections 10m long and other platforms 5mt square. We can handle most reasonable sized fabrications in our workshop.
For more information regarding our steel fabrication, pressure cleaning, sandblasting and mine maintenance services contact Pat from Tygear on 0408 487 041