Safety Focus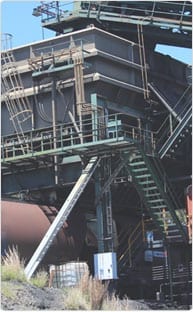 Tygear Operations recognizes it has a responsibility to provide clients with competent people who demonstrate a sound knowledge of and adherence to WHS practices, through accredited training and qualifying our complete workforce in appropriate safety capabilities to meet "Duty of Care" requirements.
All electrical gear is tested monthly, lifting equipment is tested 3 monthly and Welders are MEG Tested monthly by Flame n Arc.
Our WHS obligations have been well documented through the Bloomfield Collieries Group, including the use of Safe Work Procedures / Risk Assessments and Safe Operating Procedures for undertaking tasks.
With the introduction of additional personnel and equipment resources, Tygear Operations will continue the previous expansion experienced over the last decade, to become an innovative leader in Fabrication, Abrasive Blasting & Painting and General Engineering solutions
For more information contact Pat from Tygear on 0408 487 041